2015-17
Extracurricular Work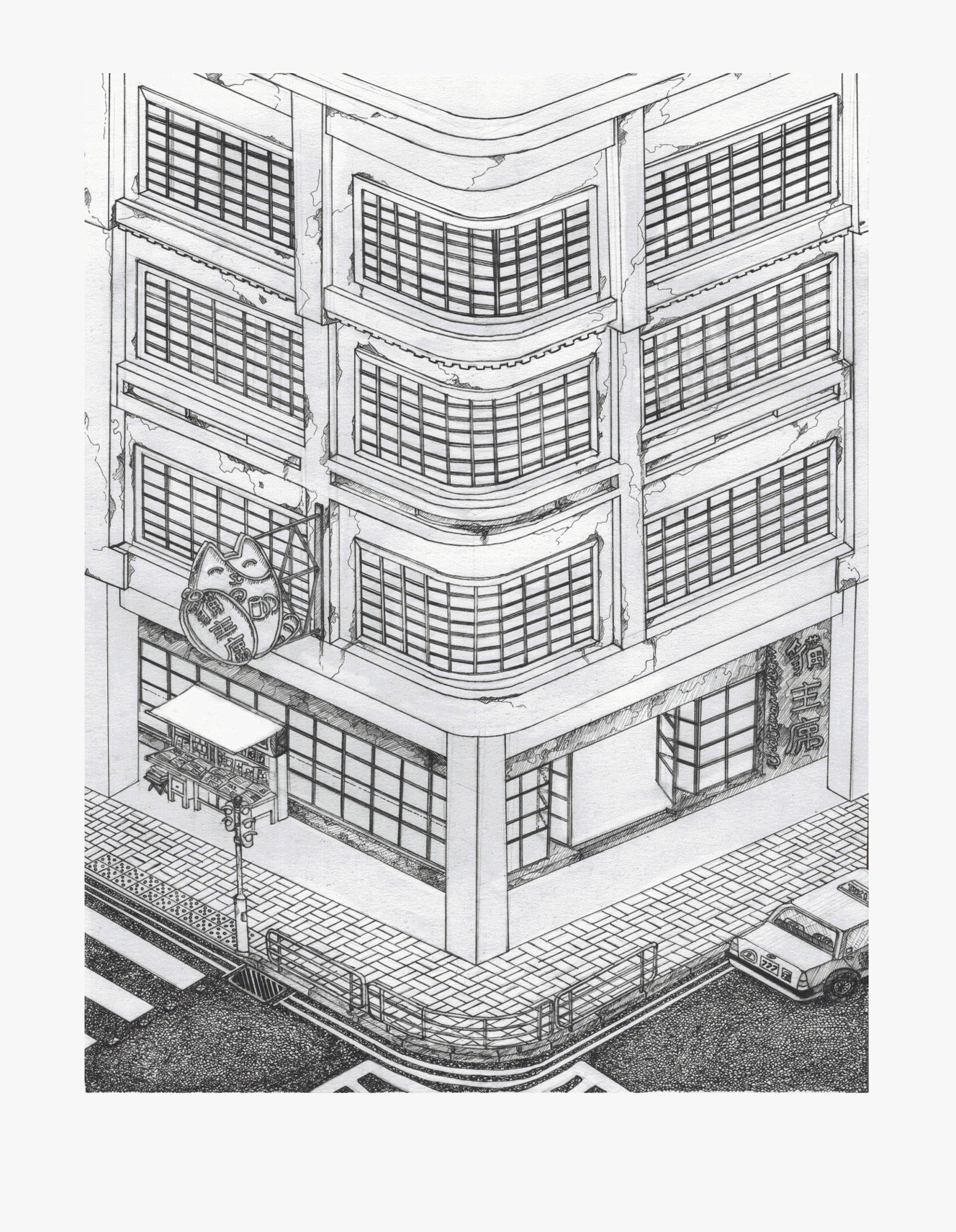 Extracurricular Projects (2015-17)

Originally produced in order to further animation skillsets, these images and films were the result of time spent developing mini-projects on the themes of Hong Kong's spatial typologies, pro-democracy protests and culture, as well as repurposing undergraduate material to produce stylised imagery of Istanbul's Han buildings.
Umbrella Town (2017)

Using Hong Kong's pro-democracy protests in 2014 as a basis for a small one-off project, imagining a small independent nation of these protesters where free elections and threatened landmarks are safeguarded.
Pawn Shop Animation (2016)

This short clip has no 3D or computer-generated render imagery. Several hand-drawn elements were combined and animated in order to experiment with a more traditional type of film.
Istanbul Studies (2015)

Following undergraduate work based in Istanbul, the project site was repurposed in order to give new work some basis in reality, resulting in images comprised of hand drawings and 3D non-photorealistic renders.
---
Marie Walker-Smith • Filmmaker, Architectural Designer